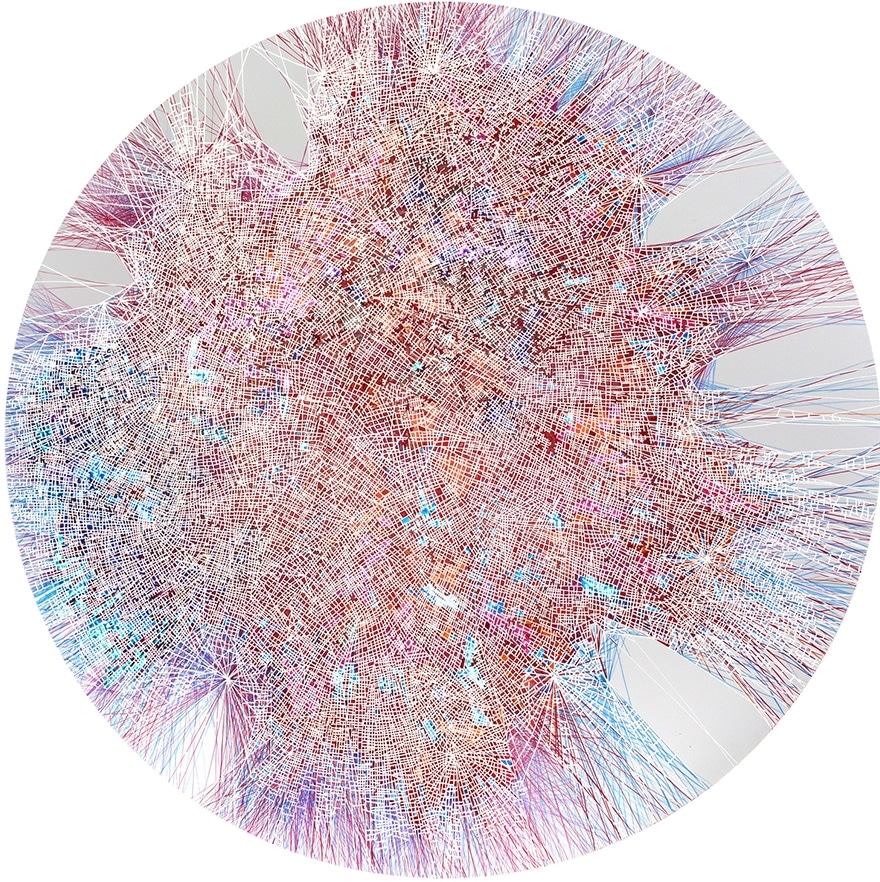 The roots of different plants come into contact, intertwine and naturally graft with one another through fine networks of fungal threads. The human body contains a network of seven trillion nerves. The floor of the ocean holds fiber optic cables which were laid a few years ago, telephone lines from seventy-five years ago, and telegraph lines a century old. From the organic and natural to the corporate and contemporary realms, our world is composed of networks and entanglements that create critical relationships between space, matter and time. Aicon Contemporary is pleased to present Nexus, a solo exhibition by Bangalore based artist Dhara Mehrotra, whose work is a celebration of such endless networks of nature.
Intertwining art and science, Mehrotra's practice has nuanced political messaging at its inception. "Matter itself is always already open to, or rather entangled with, the "Other."" writes Karen Barad, theoretical physicist and feminist theorist. By demonstrating intricate linkages and connections in her painting, Mehrotra's work deems isolated consciousness a falsehood, rupturing contemporary individualist tendencies. Once we are willing to acknowledge the relational dynamics of the natural and cultural realms, there are possibilities of understanding complex processes and deeper synergy.
Mehrotra's work is committed to bringing to attention the "boundlessness" of our world, a feat that connects us all. She is particularly interested in how organisms organize themselves into these webs which further connect with other webs. This body of work is concerned with mycelium, a thread-like fungal network that grows underground; the artist uses this vegetative growth as a case study and further translates it onto the canvas while exploring its very materiality. These canvases reflect on how organized clusters transform and create spatial-temporal dynamics.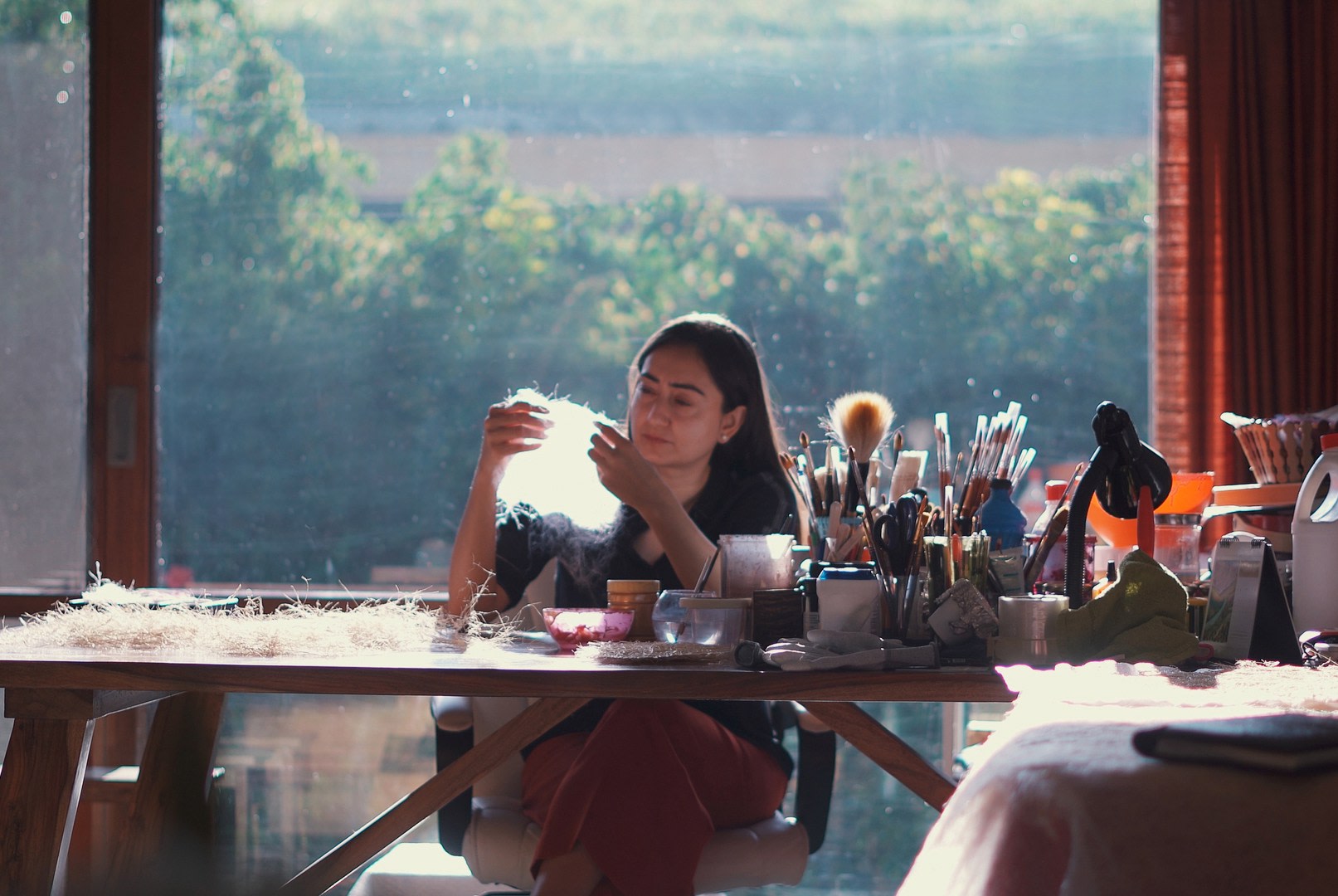 Dhara Mehrotra (b. 1979) is a visual artist, based in Bangalore in India. She has an M.F.A in Painting from College of Art, Delhi University, India. Currently she is a Visiting Artist Fellow at Lakshmi Mittal and Family South Asia Institute at Harvard University. Dhara is the recipient of Swapan Biswas award for academic excellence in India, and also the junior fellowship award from the Ministry of Culture, Government of India. She has been an artist-in-residence at the Tata Institute of Fundamental Research (TIFR-NCBS) Bangalore 2018-19, resulting in an exhibition titled 'Through Clusters and Networks'. She has also been a Meta artist-in-residence culminating in 'Flux', at the Meta campus in Hyderabad 2021 India. Other exhibitions and installation projects include: India Art Fair, New Delhi 2022, FMI Goethe Institut New Delhi and Kolkata in collaboration with Raqs Media Collective 2019, Aicon Contemporary New York 2020, The Anant Art New Delhi 2021-22. Mehrotra has showcased works at the 'Museum Of Sacred Arts' (MOSA) Belgium, at The China Art Museum in Shanghai; at the University of California.