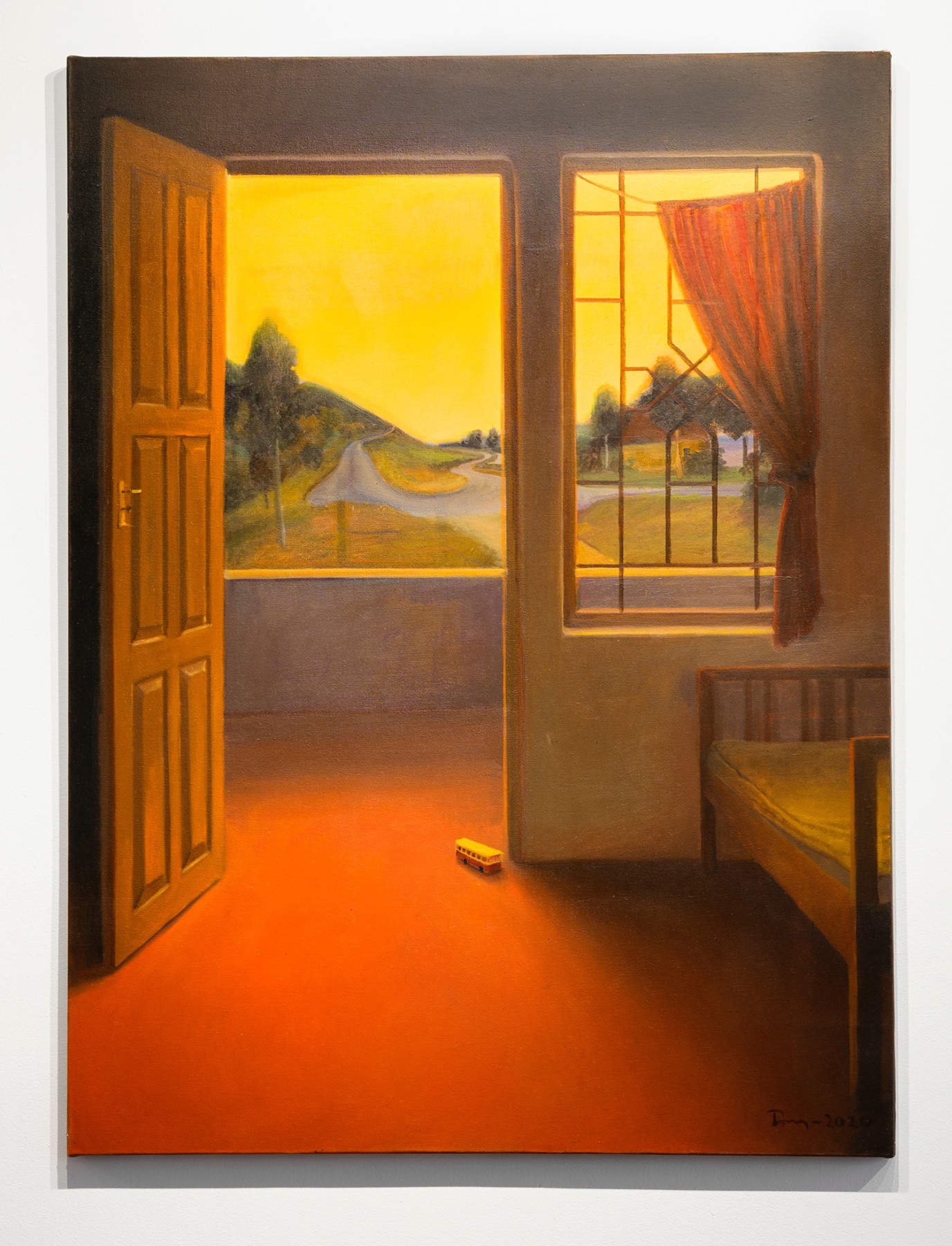 Aicon Contemporary is pleased to present Song of the Dusk, a solo exhibition featuring recent works by figurative painter, printmaker, and illustrator, Tom Vattakuzhy.
Nestled between the real and surreal, the carefully rendered oil paintings of Tom Vattakuzhy possess an inner life and an emotional depth that provide the viewer with a mysterious and contemplative quality. The captivating scenes are rich with light, shadow, and subdued color tones; the atmosphere tinged with an eerie, yet ethereal feel.
Vattakuzhy is continuously inspired by a variety of certain sights, paintings, films, memories, live experiences, and current events. These observed realities, imbued with a series of evocative associations and memories, allow his intuitive and deliberate compositions to evolve.
The poignant figures, eloquent in gesture and posture, appear as representations of people he grew up seeing from his younger age – the ordinary, the oppressed, the vulnerable and the marginalized who are destined to be in theoutskirts of political discourse. Through the play of light and subtlety of color, the figures are transformed into a different plane of existence.
"If one asks me what I paint, I would shrink away as I do not have a straight answer. I do not work to befit myself in any political or ideological tag. For me, art is a meditative solitary journey. I am concerned with exploring the psychological moods and feelings that I experience. I do not have any words to describe it. At best, what I can say at this moment is that I am a painter of interiors – interiors of lives I see around, lives of the silenced, the marginalized and the alienated." - Tom Vattakuzhy
Song of the Dusk will be on view in the gallery from June 9th - July 16th, 2022 and online at AiconContemporary.com.