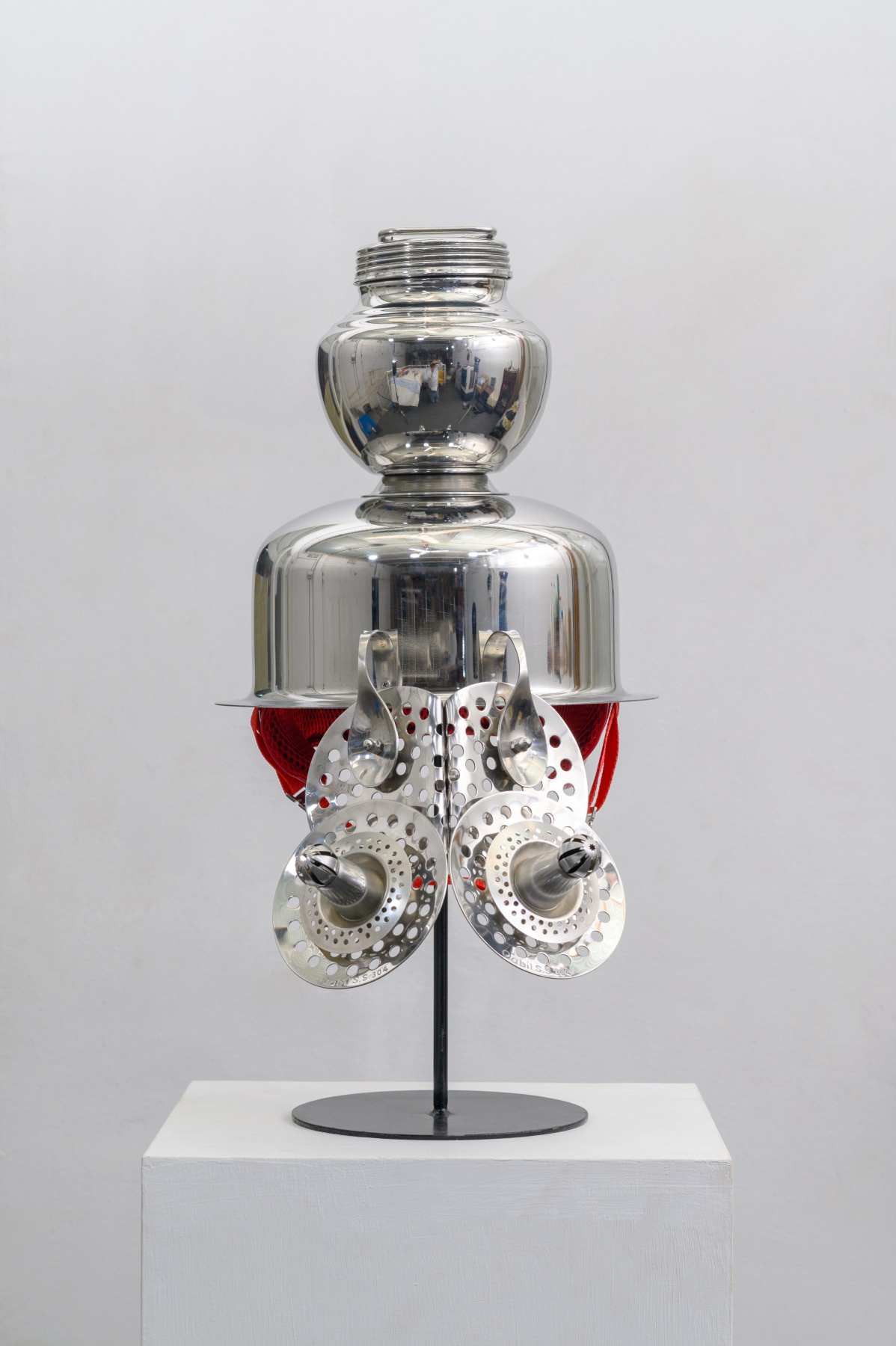 Aicon Contemporary is pleased to announce our participation in The Armory Show 2021 with a solo presentation of works by Adeela Suleman.
Suleman transposes turbulent moments of her life and those of others into works of art. Her luminous stainless-steel surfaces are comprised of a network of dead birds, rendered using a traditional repoussé technique. These birds represent the everyday, unsung victims of violence; they come together in flowing curtains or free-standing forms. Rise I and Rise II, Suleman's two shimmering towers, in their adjacency and proportion, are reminiscent of another pair of towers on another September in New York.
In this presentation, Suleman continues her fascination with violence, especially lethal violence - always an adjunct to radical religiosity - that comes from a lifetime based in Karachi, Pakistan. The days here are often spent agonizing a safe route to routine destinations, the ramifications of a child or partner who is late and unreachable, and other circumstances which would not typically warrant unease in another setting.
"An entire decade of my artistic endeavor has been invested into an investigation of violence and its effect on the country and on people's minds, and the scars it imprints on our memory and our soul. We, the artists, are, at times, selfish; we look at someone else's pain and suffering, and the first thing that comes to our mind is, how can we represent it visually? The process of guilt and introspection starts immediately after we experience larger-than-life events. My biggest challenge has always been how to represent the unrepresentable in a way that respects the victims but translates their experience to the viewers." - Adeela Suleman